STEM Together – Future Shapers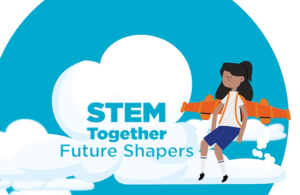 If you could design an experience to take your interest in science, technology, engineering or maths (STEM) further, what would you do?
This is what 30x Year 5-10 students and supporters (think parents, teachers, elders) can do as part of CSIRO Education and Outreach's new program, STEM Together Future Shapers. It's all about helping students to build confidence, capability and connection with STEM.
It could include taking a trip in Australia to see STEM in action, connecting to like-minded people at STEM camps or events, meeting experts at the cutting-edge of STEM; or getting equipment to keep them exploring.
Find out more and apply at CSIRO STEM Together