Vale Toby St George
What a career! Vietnam, virology veterinary and a vaccine
Toby joined the Australian Army Reserve at the age of 19, receiving the symbolic King's shilling. "You literally received a shilling when you joined,'' Toby says. "It was a sign of a contract, money had to change hands.''
Toby saw active service in Vietnam in 1971 where he "was jumping in and out of helicopters''.
"Australian Diggers are highly disciplined and respectful of their officers, nothing like what is portrayed on TV. Vietnam was a war that couldn't be won but we were on top of the situation.
"For a long time Vietnam vets didn't receive the respect and recognition they deserved. All the street demonstrations made them outcasts. But we were all just doing the job that we had been trained to do.''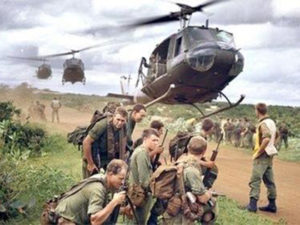 Toby served in the Reserves in various units for 28 years and supported advocates for veterans, nominating seven of them for Order of Australia (OAM) medals. Toby's slouch hat sits proudly in the foyer at Kingsford Terrace among the other commemorative items to mark Anzac Day 2020.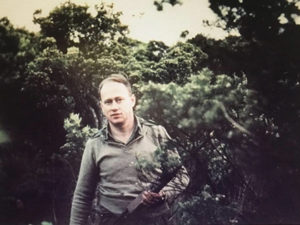 After completing his education in Brisbane and joining the Army Reserves, Toby began studying veterinary science at the University of Queensland in 1954. He worked for six years in the field mostly on farms and in disease control before his recruitment into the Commonwealth Scientific and Industrial Research Organisation to begin an apprenticeship as a junior scientist. This was to be the start of an illustrious career as an animal virologist.
Toby worked at the CSIRO's Brisbane laboratory at Long Pocket in Indooroopilly and discovered viruses among penguins on Macquarie Island and bluetongue disease that is silent in cattle but can cause disease in sheep in northern Australia.
He received a Member of the Order of Australia medal (AM) for his work over three decades with the CSIRO, including the development of a vaccine in cattle. On retiring from the CSIRO as a chief research scientist, Toby spent 16 years volunteering with the SES at his suburban branch and the Queensland headquarters.
But Toby says he always had good teams working with him. "It was always a team effort. You can't achieve anything without a good team. In the army or my job in the lab, I couldn't do anything without a good team.''
With his extensive experience of animal viruses, Toby took a keen interest in the Covid-19 crisis but was rather pleased to be watching from afar! "It has been overdue and now we just have to go through this. A vaccine is easy to produce but it takes time to test and is harder to make it safe for humans. Scientists can't perform magic, they have to work within the rules. Numerous places are working on a vaccine's development but at the moment we just have to roll with the punches.''
Credit: Kingsford Terrace Corinda retirement community