The Secrets of a Healthy Brain
30 November 2022: The Secrets of Healthy Ageing and the Secrets of a Healthy Brain.
Professor Cassandra Szoeke is one of our CSIRO Alumni members and director of the Healthy Ageing Program at the University of Melbourne.
CSIRO Alumni is hosting a series of online talks with Professor Szoeke to delve further into the Secrets of Healthy Ageing. Expert guest speakers will join us for each topic and Peggy Stasinos, Director, Business Development, Biosecurity at CSIRO will guide the discussion.
Professor Szoeke delivered a talk about healthy brain ageing. She was joined by Louise Bennett for a cutting-edge segment on aromatherapy oils and brain cells.
Peggy Stasinos hosted the event and managed our interactive Q&A session at the end.
Key slides from Professor Szoeke's presentation: Secrets of Healthy Brains
Highlights reel
Professor Louise Bennett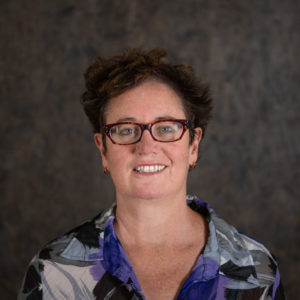 Louise Bennett is Professor of food chemistry at Monash University with interests in the health and physical-functional properties of foods. These research interests span multiple disciplines and projects that seek to transform foods into dietary tools that promote value-addition, nutritional security and therapeutic opportunities.
Professor Bennett is the Director of the Monash Master of Food Science and Agribusiness and Co-director of the industry-facing, Monash Food Innovation. Prior to joining Monash University in 2017, Professor Bennett was a Senior Principal research scientist at the Australian national research organisation, CSIRO, working on researching and supporting commercial translation of food innovations. Professor Bennett's research specialisations are in the spaces of proteins and phytonutrients and is supported by local and international industry funding. Professor Bennett has authored >92 publications and 1 patent, with a h-index of 27.